Great new romances from Tessa Dare, Caroline Linden, and Sophie Barnes on sale from Avon!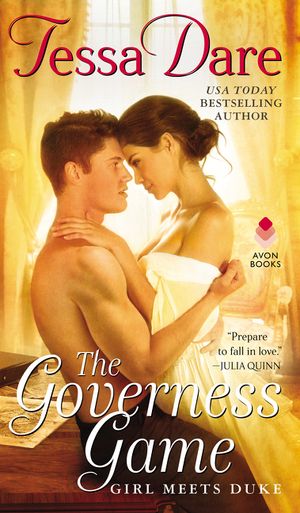 The Governess Game by Tessa Dare
After her livelihood slips through her fingers, Alexandra Mountbatten takes on an impossible post: transforming a pair of wild orphans into proper young ladies. However, the girls don't need discipline. They need a loving home. Try telling that to their guardian, Chase Reynaud: duke's heir in the streets and devil in the sheets. The ladies of London have tried—and failed—to make him settle down. Somehow, Alexandra must reach his heart . . . without risking her own.
Like any self-respecting libertine, Chase lives by one rule: no attachments. When a stubborn little governess tries to reform him, he decides to give her an education—in pleasure. That should prove he can't be tamed. But Alexandra is more than he bargained for: clever, perceptive, passionate. She refuses to see him as a lost cause. Soon the walls around Chase's heart are crumbling . . . and he's in danger of falling, hard.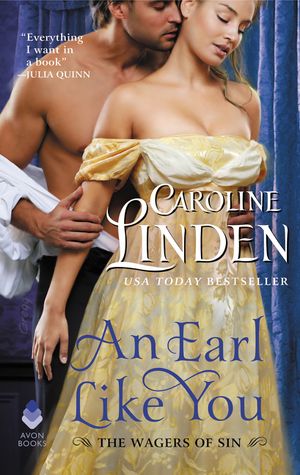 An Earl Like You by Caroline Linden
When Hugh Deveraux discovers his newly inherited earldom is bankrupt, he sets about rebuilding the family fortune—in the gaming hells of London. But the most daring wager he takes isn't at cards. A wealthy tradesman makes a tantalizing offer: marry the man's spinster daughter and Hugh's debts will be paid and his fortune made. The only catch is that she must never know about their agreement …
Heiress Eliza Cross has given up hope of marriage until she meets the impossibly handsome Earl of Hastings, her father's new business partner. The earl is everything a gentleman should be, and is boldly attentive to her. It doesn't take long for Eliza to lose her heart and marry him.
But when Eliza discovers that there is more to the man she loves—and to her marriage—her trust is shattered. And it will take all of Hugh's power to prove that now his words of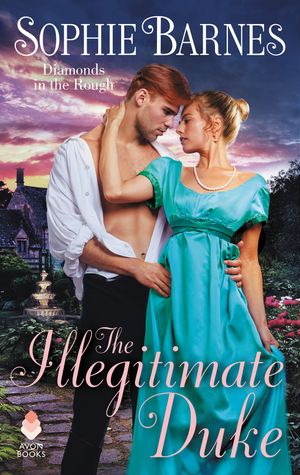 The Illegitimate Duke by Sophie Barnes
Lady Juliette Matthews longs to be much more than just another pretty ornament in society. But using her recently acquired fortune to do some good is more complicated than she anticipated. Young ladies are not expected to risk their safety in helping the less fortunate. And the one gentleman who could help in her mission is stubborn, infernally handsome—and far too honorable to act on their mutual attraction.
Florian Lowell has suddenly been made heir to the Duke of Redding—a far cry from his status as a dedicated physician. Yet even with his new role as the country's most eligible bachelor, the beautiful, fearless Juliette is utterly beyond his reach. The scandalous circumstances of his birth would destroy both their reputations if they became known. But when a more urgent danger threatens Juliette's life, Florian must gamble everything…including the heart only one woman can tame.